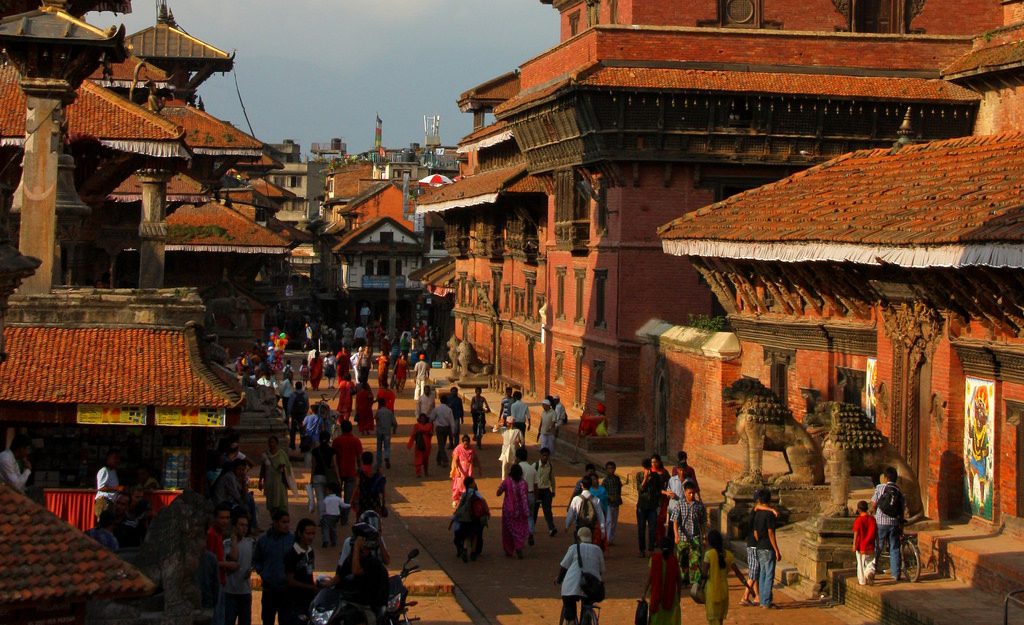 Tourism in Nepal is an important factor as it plays a major role in revitalizing the Nepalese tourism industry as well as the economy of a country as a whole. Tourism industry is the largest source of foreign income of the country. The Himalayan region of Nepal contains, eight of the fourteen eight-thousand meters high mountains either in whole or shared across a border with China or India including the highest peak in the world, Mount Everest (8848 meters). The region is best for the adventure seekers as trekking, climbing and mountaineering are the most popular activities that are carried out. The hilly region accommodates mainly the cultural aspects of the country as there are seven monuments of Kathmandu valley together counted as one in UNESCO World Heritage sites carrying the history of the ancient and the medieval period. The listed UNESCO World Heritage sites are Kathmandu Durbar Square, Patan Durbar Square, Bhakyapur Durbar Square, Changunarayan temple, Pashupatinath Temple, Boudhanath and Swoyambhu. Besides, there are various places in this region that have been serving the necessities of the foreigners which might be in terms of culture or nature. The terai region holds huge potentials to attract the people who are looking forward to a vacation which includes both the natural and cultural aspects. Lumbini the birthplace of Lord Buddha, "The Light of Asia" also lies here along with the several national parks such as Chitwan National Park, Bardia National Park, Shuklaphanta wildlife Reserve etc. are some of the places where you can enjoy wildlife safari in the natural habitat and come up close to the nature to entertain yourself to the fullest.
Tourism in Nepal has been seeing an increase in the number of visitors every year until 2014. The country got struck by the massive earthquake of 7.8 magnitude. The country faced major death casualty and loss in the cultural and historical landmarks which resulted in an extreme drop in the visitor's arrival. The regions that have been affected by the devastating earthquake have been restored to normalcy and Government of Nepal has declared safe to travel to these areas. Nepal has recorded a steady growth in the international tourist arrival in the early 2016. As the months passed by the numbers increased and by the end of 2016 a dramatic increment in the number of visitors is recorded.
The foreign Tourist arrivals to Nepal jumped to 7,53,002 from 5,38,970 in 2016 which is 39.71 percent increase in compared to 2015 as per the statistic provided by the department of Immigration. The tourism boom is expected to continue in 2017. Meanwhile, visitors from the US, Sri Lanka, Malaysia and the UK jumped 25.67 percent, 29.64 percent, 38.70 percent and 55.71 percent respectively.
Please follow and like us: